ARCHAEOLOGICAL DISCOVERIES OF HINDU TEMPLES
These temples were discovered on 17th May, 2004 during a temple survey of Bhilwara district by Dr. Shilpi Gupta, Associate Professor in the Department. This discovery was authenticated by Shri R.C. Agrawal, Ex. Director of Museums and Archaeology, Government of Rajasthan and was also covered by the media.
THE GUPTA SHIVA TEMPLE AT GOLAMGARH (BIJOLIA, RAJASTHAN)
During temple survey of the region in the vicinity of Bijolia situated on Bundi-Chittorgarh road Dr. Gupta noticed a lonely structure, popularly known as 'Devaria ki Khalo' and Golamgarh, hardly 10 km away from Bijolia. This unique temple sanctum enshrines an unusual 'Chaturdik Shivlinga', covered by linga and trident. The main entrance is from west but it also has four side entrances. It is a square 'Sarvtobhadra Mandapa' temple (about 10 feet), with Chaturdik Shivlinga'. According to shilpa text it contains parts of 'Rudra, Vishnu and Brahma', the main feature of this temple is that the Shivlinga's 'Rudra' part had line sketch of 'Linga and Trishul' (Trident), this only make the shivlinga different from others lingas. This types of shivlinga is unknown till now. For this we have to search or survey the literary sources.
Outer structure of the temple is also important. It is made upon 15-16 stone slab kept one upon one, flat roof and 'Ghatpallava' (Vase and Foliage) are mainly according to Gupta period. Entrance of all 4 directions contains basement have beautiful 'Ghatpallava' on both sides, seen in Gupta periods temple like Devgarh, Eran and Tigwa.
Media Coverage: A Report in 'Rajasthan Patrika', Jaipur edition, 11 August, 2005, p. 7. Enlarged version also published in 'Mahka Bharat', 4 April 2006, p. 10, and 'Prabhawit', (weekly News Paper of Bhilwara), 4 April 2006, p. 3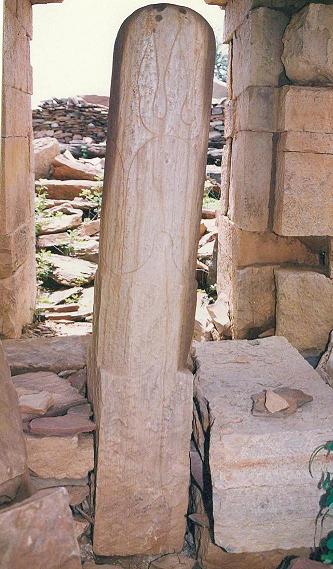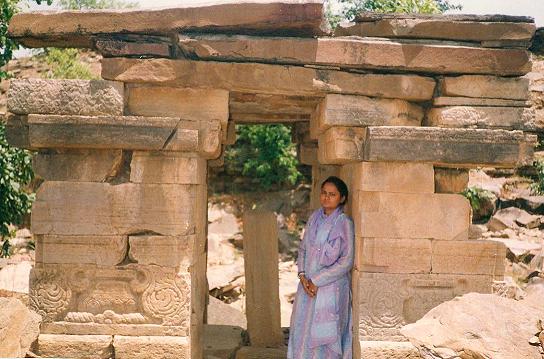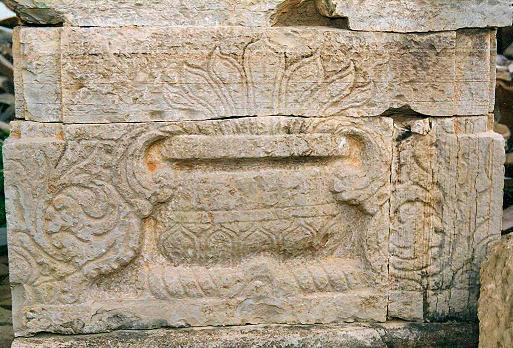 Chaturdick Shivlinga, Golamgarh Shaiva Temple, Golamgarh Ghatpallava, Shaiva Temple, Golamgarh
Bhilwara Bhilwara Bhilwara
THE VAISHNAVA BHUMIJA TEMPLE AT NAYANAGAR (BIJOLIA, RAJASTHAN)
The 'Vaishnava Bhumija` temple is situated on large and high platform in the middle of a pond in Nayanagar at Bijoliya to Menal roadway in 'Sukhapura`, Rajasthan. This 'Panchbhum Bhumjia' temple belongs to Vishnu. The entrance of this temple in west and its total height is 60 feet. Detail description of the temple is given by Dr. Gupta only. In the 'Grabhagriha' is an idol of Vishnu and worn out Shivlinga. The main feature of this temple we can see in the lower portion of the 'shikhra' where Natraja in northern side, Krishna is playing flute in east and Brahma is playing Mridanga in south. This dancing and musical combination of 'Tridev' is quite unusual. This water situated large temple of 12th century looks attractive from far away and is very nice place for tourism also.
Media Coverage: Report published in 'Dainik Bhaskar', 7 May 2006, p. 18. Enlarged version also published in 'Prabhawit', 16 May 2006, p. 8.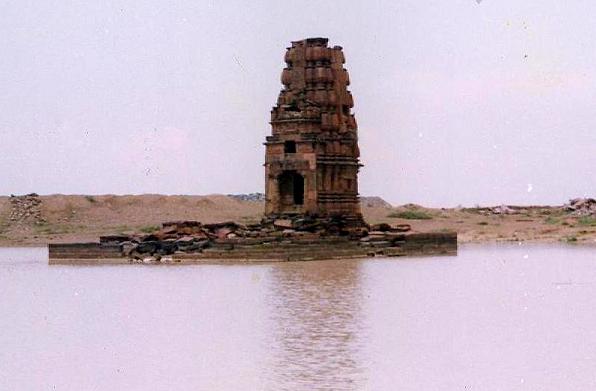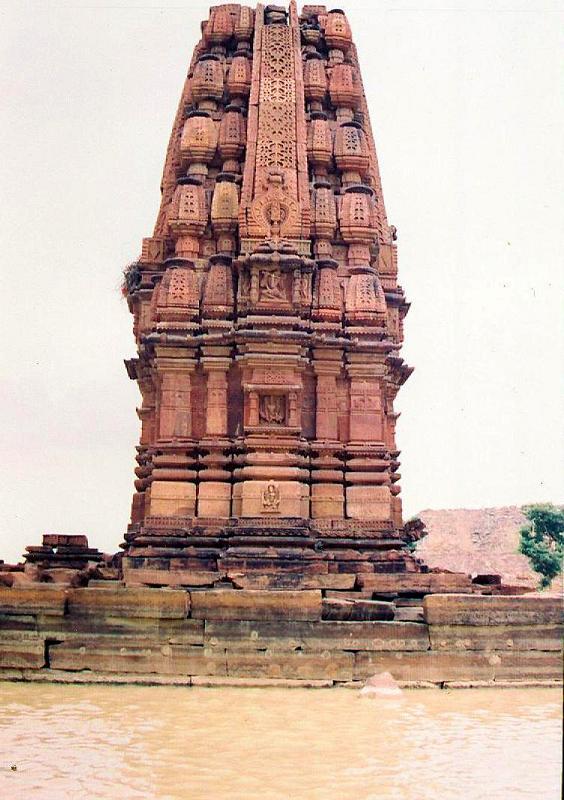 Nayanagar Vishnu Bhumij Temple (Front), Bhilwara Nayanagar Vishnu Bhumij Temple (Back), Bhilwara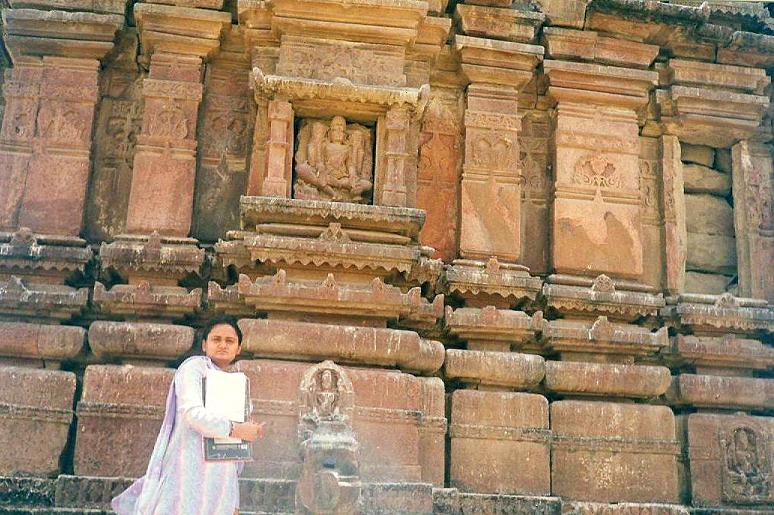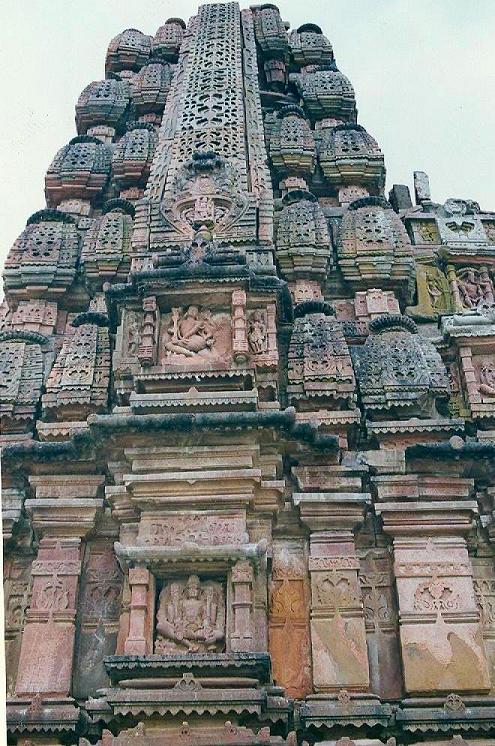 Nayanagar Vishnu Bhumij Temple(North Mandovar),Bhilwara Nayanagar Vishnu Bhumij Temple (North), Bhilwara
A DEVI TEMPLE AT SITA JI KA KUND (BIJOLIAN, RAJASTHAN)
While going to Bijolia-Bundi 'Gudha (Bhilwara Distt.'s Mandalgarh tehsil) road way about 6-7 Km inside, the 'kshemankri Durga' temple is located at place name 'Sitaji ka kund'. This ancient temple has entrances from western side and is in a worn out condition. It is an important Devi Mandir with a small 'Grabhagriha' and simple 'Mandapa's pillar. The roofless Grabhagrha is unoccupied. It comprises of three main niches 'Kshemankri' (East), 'Kali' (South) and 'Parvati' as 'Panchagnitapas, (North), 'Lalata Bimba' has a small Ganesha. Locally called 'Lakshman Devra' in reality it is a 'Shaiva Devi' temple where 'Kshemankri or Parvati' was worshiped as the main deity. Its architecture and sculpture projects simplicity and bears affinity with Pratihara' Art.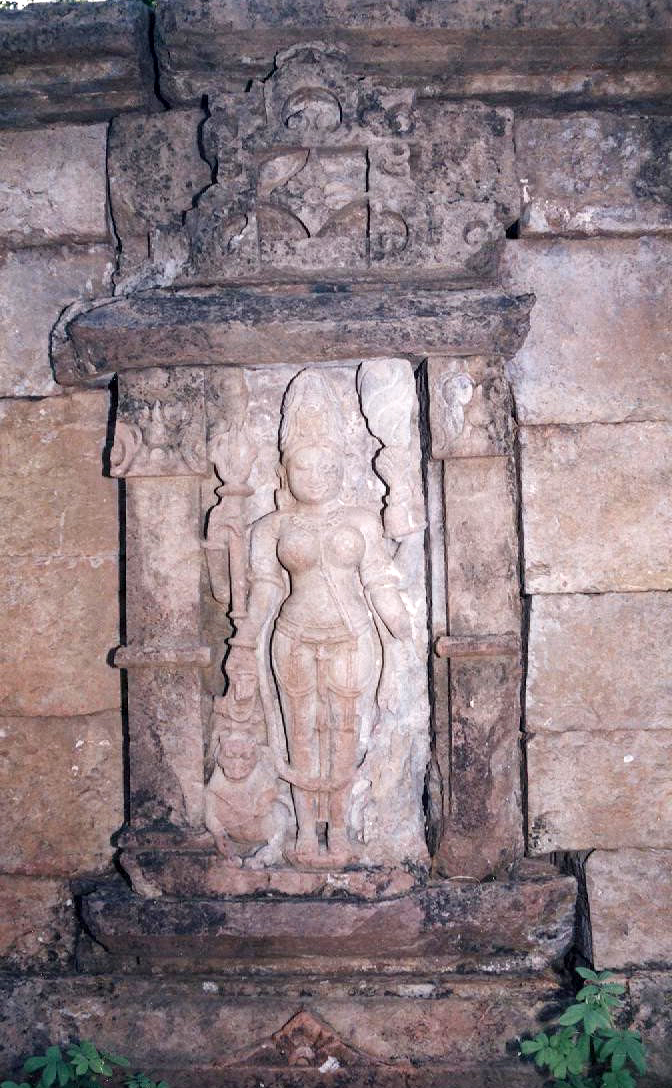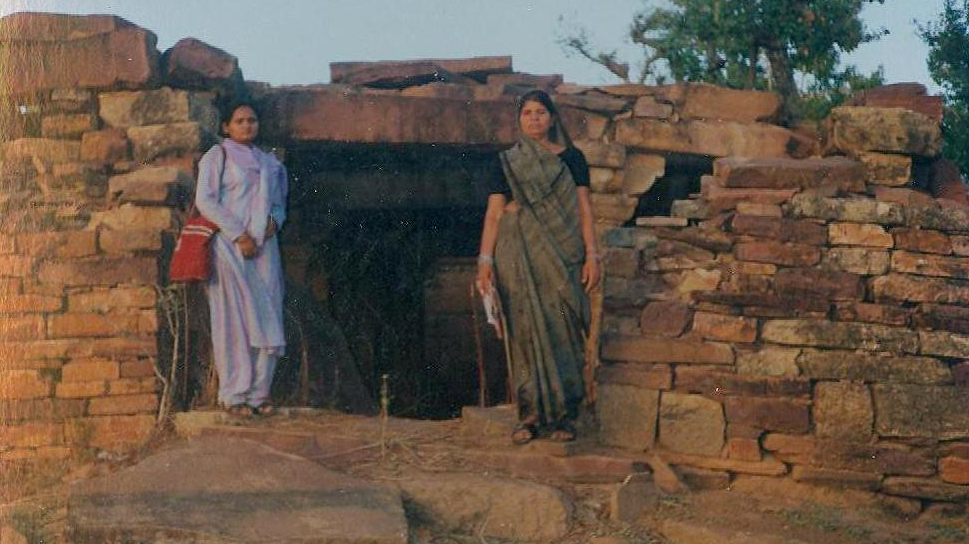 Devi (Bhadra Rathika) Sita ji ka Kund, Bhilwara Devi Temple, Sita ji ka Kund, Bhilwara