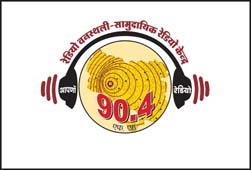 Radio Banasthali
……..90.4 FM


Rajasthan's First Community Radio Station:
The Banasthali Vidyapith has a licensed community radio station that has been functioning since January 2005 on 90.4 MHz on FM band. The transmission reaches 50 villages around Banasthali. The FM radio station is known as RADIO BANASTHALI and broadcasts radio programs for 12 hours daily currently and focuses on topics of entertainment, education, health, nutrition, environment, agriculture, depicting folk, art, culture rural and community development.
Launching of Radio Banasthali:
The first Community Radio Station of Rajasthan was formally inaugurated on 9th of January 2005, at 5.30 pm in Banasthali University. The Radio Station was inaugurated by Prof. Diwakar Shastri, President of Banasthali University.