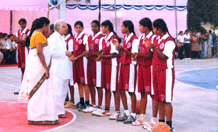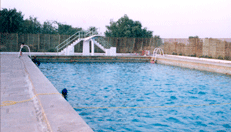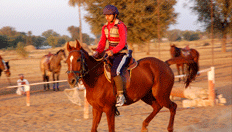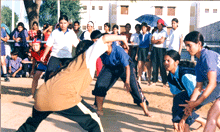 Home
lower-menu
Departmental Activities
Departmental Activities:
The programmes of Physical Education in Banasthali University include:
A: Performance oriented programme
B. Academic Programme
Performance oriented programme:
· Intramural competitions (To encourage mass participation)

(a) Mass participation Games.
(b)Recreational Games
(c)Minor Games
· Extramural competitions: Equestrian, Swimming, Riffle Shooting, Basketball, Volleyball, Badminton, Table Tennis, Cricket, Handball, Softball, Judo, Football, Netball, Athletics (track and field), Acrobatics, Martial Arts.
 Organization of tournaments:

(a) Interuniversity competition
(b) Open Tournament
(i) District Level
(ii) State Level
(iii) Rajiv Gandhi Kheal Pratiyogita
(c) Invitational Tournament
 Training and coaching for elite sports competitions
 Mass participation: Yoga and Aerobics
Academic Programme :

· Research
· B.A